Darina Tattoo Art and Permanent MakeUp
Darina Art - tattoo artist and permanent makeup master live and working on Tenerife
Services provided
Small tattoo, Big size, Correction & Cover UP tattoo with the light and positive vibes.
Correction & Cover UP tattoo
The tattoos become a good cover for scars after surgery, injuries, burns. Simply put, overlapping a scar with a tattoo is the best way to turn a flaw into a virtue.
Powdered Eyebrows permanent makeup
Powdered Eyebrows permanent makeup is the best alternative of usual make-up. It will correct the form of brows and will look very natural.
Price from 140.00 €
Permanent Eye Liner
Whether you're short on time or suffer from allergies, poor eyesight, or an unsteady hand, Permatech Permanent Makeup is the perfect solution for those who want to looking great
Price from 120.00 €
Permanent Lip Color & Enhancements
Permanent lip make up the effect is that of a perfectly painted pout, without the daily hassle or risk of color smearing on your teeth or bleeding past the edges of the lip. Permatech's full lip color
Price from 160.00 €
Recommended (1)
Page created 2020-03-23.
No complaints have been received since the page was created.
Iain MacAlba
Very professional, clean and comfortable studio. Great artist. Definitely return. Many thanks.
The service was provided:
2019 December
Contacts details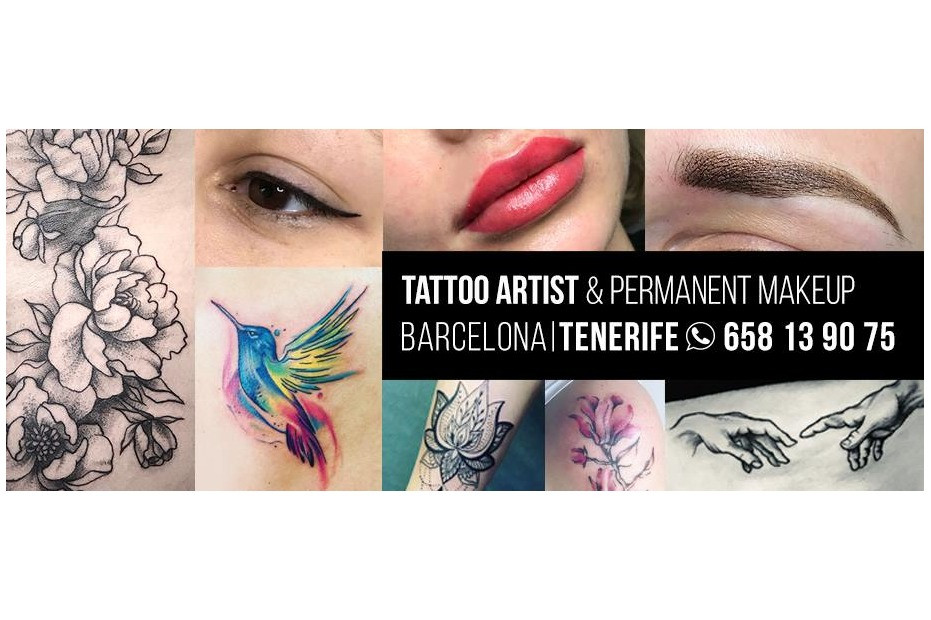 Contacts details
Darina Tattoo Art

Tenerife