First step
Find the service provider's page on the Services24.es portal (if you already have a link to his page, you can skip this step).
You can find the service provider's page using the search box. You can search by first and last name, name, phone number, and keywords.

Second step
Click the "Recommend" button on the service provider's page (log in to your account or register if you don't have one yet).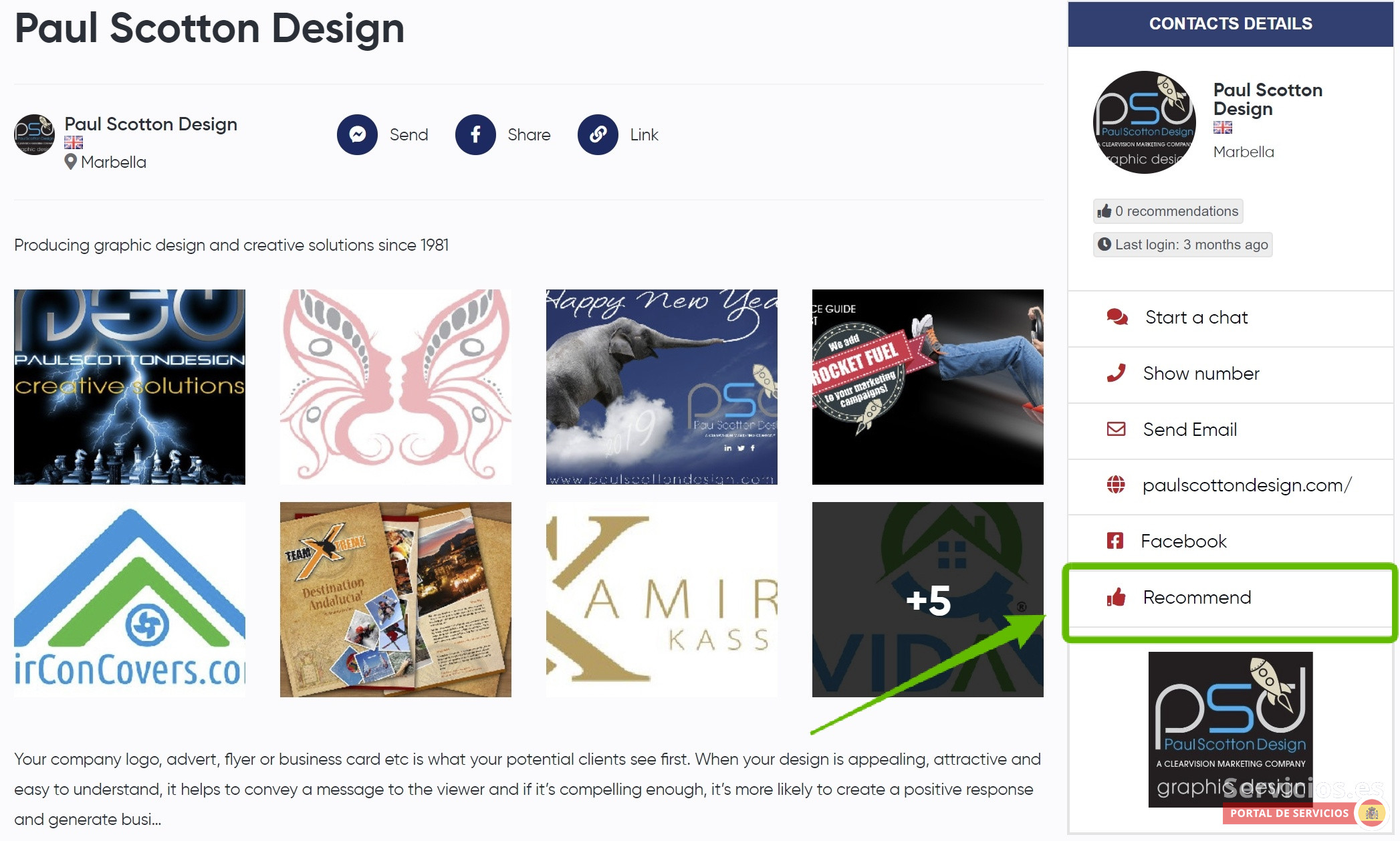 Third step
Fill in the recommendation space, i.e. write a review about the services provided.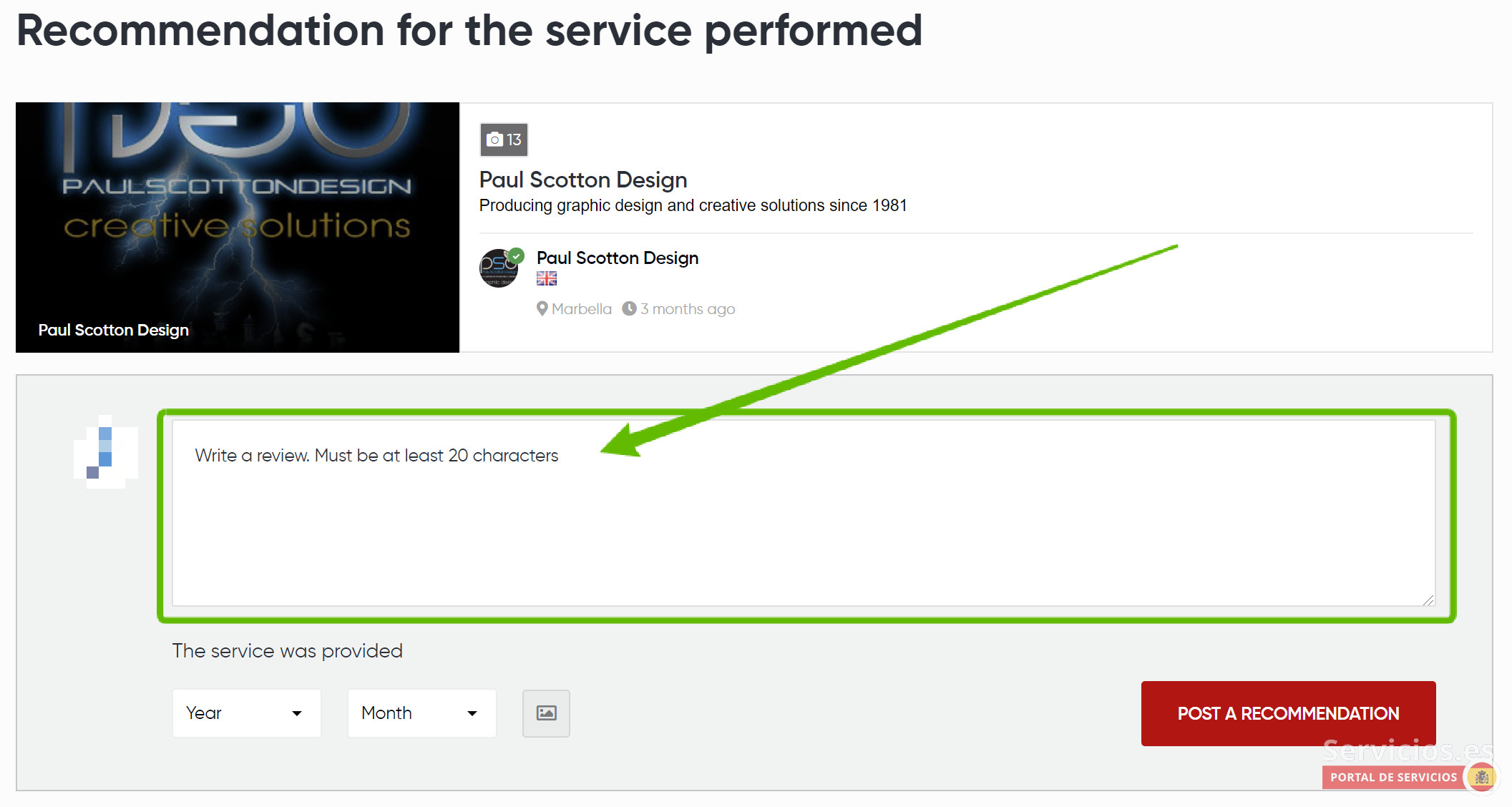 Fourth step
Indicate when the service provider completed the work. And you can also add photos of the work performed, if you have them.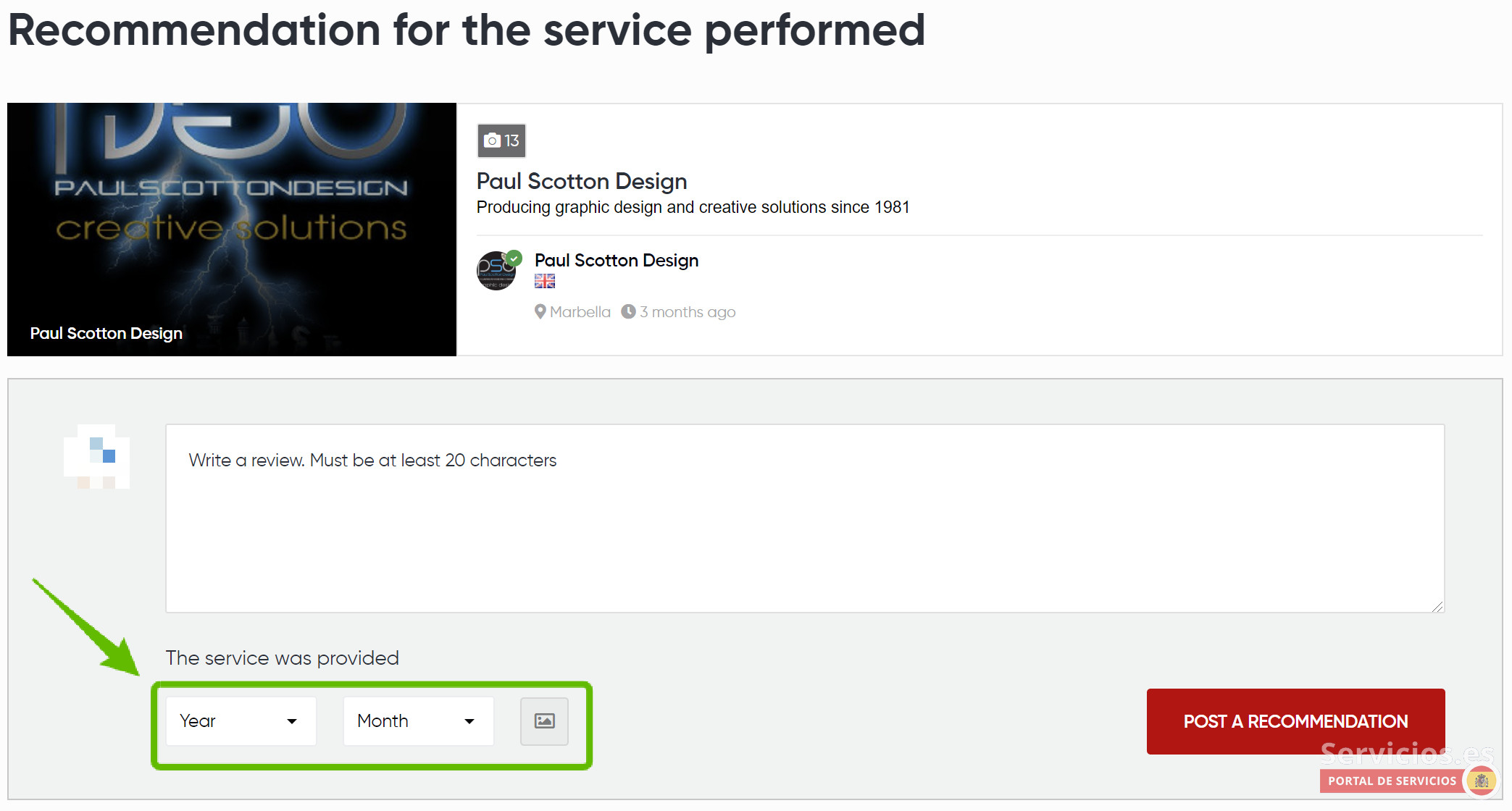 Fifth step
After you leave a recommendation, make sure to share the service provider's page with your friends on Facebook.
Please note that the more detailed your recommendation, the greater the benefit to the service provider. Your recommendation is a great thank you for the well performed service!