Electroclean floor cleaning and polishing Costa del Sol
Electroclean floor cleaning and polishing all types of floors from 3€ m2
Electroclean restauramos y abrillantamos todos tipos de suelos desde 3€ m2
We provide a professional floor cleaning service to your home or business. From Gibralter to Nerja.
Our services provide Marble floor polishing, terra-cotta flooring, carpet cleaning, upholstery, outside terraces. Bringing your floors back to life!
For more information please do not hesitate to ask, just send a message or call.
Services provided
Electroclean floor cleaning and polishing all types of floors
Price from 3.00 € per m2
Recommended (2)
Page created 2020-03-04.
No complaints have been received since the page was created.
Paul Gray
Salvador and team did us well. During these recent disrupted times, he maintained contact and completed the job to a very high standard. Travel from his home base to La Herradura did not trouble him nor cause us any additional expense. We would highly recommend Electroclean as a company for all floor restoration. Great job. Oops also trusted us with retrospective payment from the UK, after completion. Cheers Paul Gray
The service was provided:
2020 June
Jane Burgess
What an incredible job. Thank you. My floors look brand new! Salvador is absolutely amazing and there wasn't a single splash to clear up! Beautiful finish, clean and tidy work. So professional. THANK YOU!
The service was provided:
2020 March
Contacts details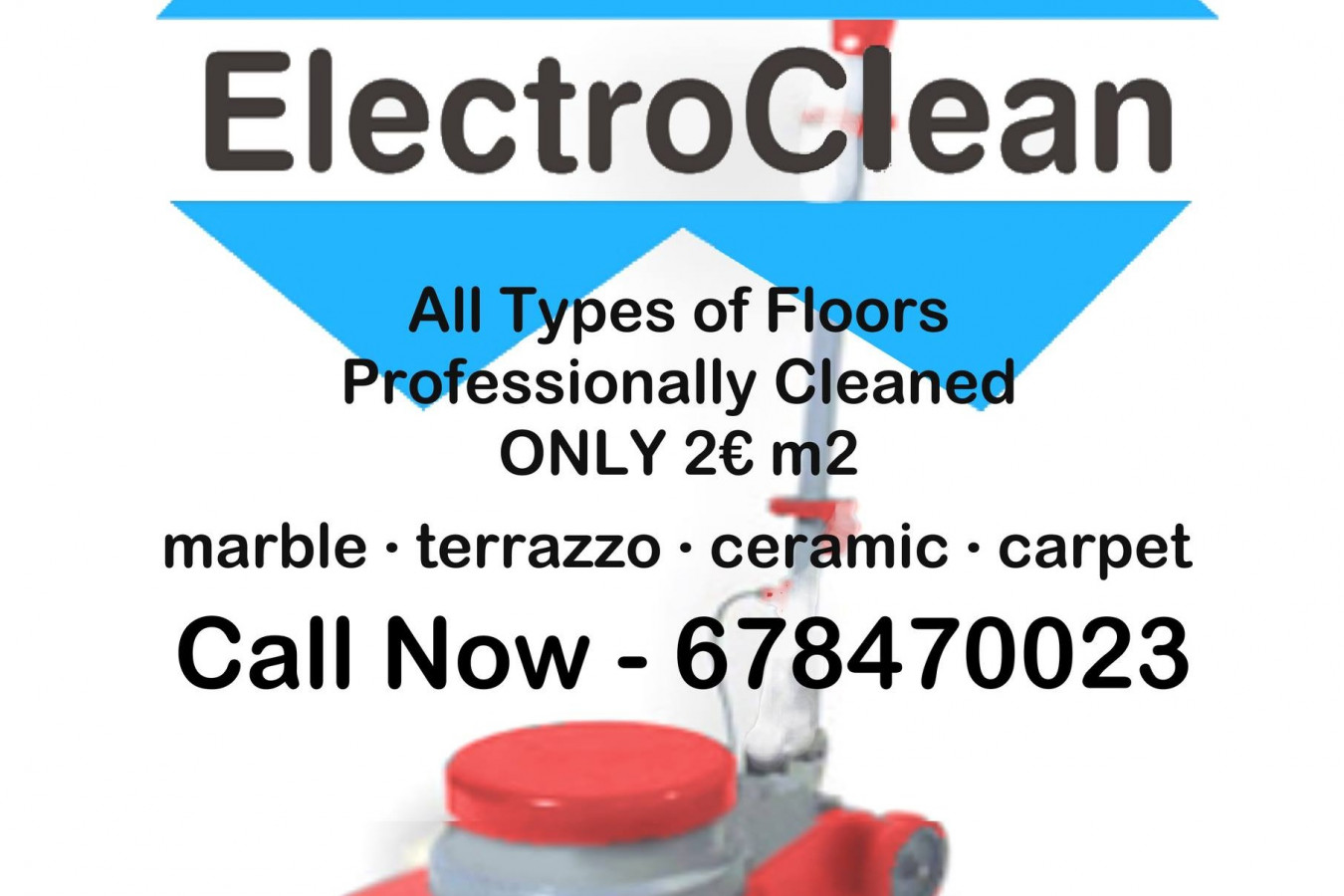 Contacts details
Electroclean

Marbella, +100 km